Head Shots / Personal Branding
Personal Branding & Professional Headshots
Personal Branding & Headshots
Annie is one of the top professional photographers in the Santa Cruz Area. Annie offers head shots or personal branding photo sessions. Annie has a clean, modern, fresh look to her photography. We strive to make you look friendly and approachable.  Annie K. Rowland Photography serves the Santa Cruz Area, Aptos, Capitola, Monterey, Los Gatos, Marina, Gilroy, Morgan Hill, Watsonville, Scotts Valley, Los Gatos and the Greater Bay Area. Available for travel.
Call for a phone consultation or to set up an in-studio consultation or a zoom meeting. We would love to answer your questions and start planing your session, whether is it in-studio or on location.
This is the time we really think about what constitutes your brand, your colors, your style. Your images need to convey these things to your prospective clients. So time to brain storm and think about what outfits to bring to your session.
Hair and makeup is always a great idea and can help you looked more polished. On shoot day we can have a hair and makeup artist waiting for you. The choice is entirely up to you.
Annie will guide you through the poses that will fit your brand, whether it is more casual or more business, so not to worry, our goal is to make you look friendly and approachable..
After your portraits have been processed, we will schedule your viewing/ordering session at the studio. At this time you will decide what images you would like to purchase. There is no hard sales here, truly just purchase what you love. Our hope is that you will love them all.
All ordered images are retouched and are available in color or black and white.
Call to set up an in studio headshot session. A headshot session usually takes about 15-25 mins. Book your entire company headshots on one day, call for info.
Annie takes pride in her headshot process so you get the headshot you can be proud to display to others. Images will be displayed on an ipad as we take them so both the client and Annie can evaluate. The goal is to get an image that makes you look professional, friendly and approachable. Annie will guide you through this process to get "that" look.
The Art of Professional Headshots and Personal Branding
The corporate headshot has evolved. Today, it is very contemporary, highly styled, and it needs to immediately set you apart from your competitors. This type of "Personal Branding" is perfect for Lawyers, Doctors, Real Estate Agents, Business Executives, Authors, Creatives, Bloggers, Artists, Designers, and Musicians alike. It is also equally important to style hair, makeup and wear clothing that matches your brand or type of business.
You never get a second chance to make a first impression. Your image is what your clients will remember.  We shoot until we get a headshot you are happy with, and use state-of-the-art technology so you can see your image in large format on an iPad as we take them. Your finished headshot is photo retouched to give you the best possible image and then emailed to you with in 2 days. You can choose color, black and white or both. Because everyone's features are different we will alter the lighting setup to give you the most flattering image. Stop using those headshots and business portraits you had taken 10 years ago. Be up to date. Make an impression, be current! We offer studio lighting and a natural light option and a bit more feminine posing to give my female clients a more contemporary flattering portrait option. Visit us on google to check out our reviews.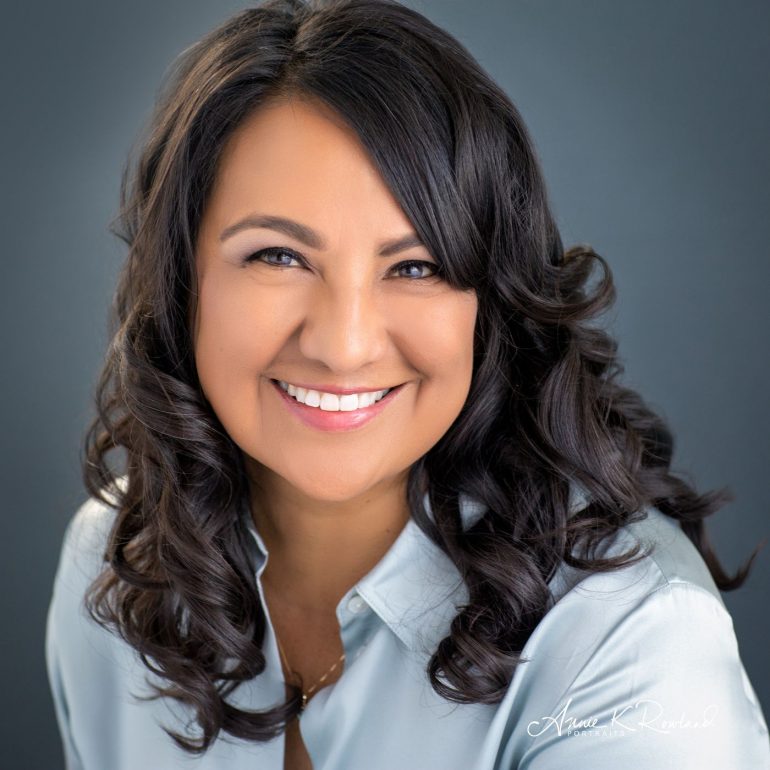 "Annie is fabulous. She has an amazing eye that captures the very best of you. She is such a wonderful person, kind, and joyful and very professional. I felt so comfortable and happy, and had a lot of fun working with her. I would recommend her.."
#anniek.rowland.photography
Copyright 2023 Annie K.Rowland Photography tel: 831-466-0663 NEW STUDIO LOCATION 407 Frederick street. Santa Cruz CA