The Best Santa Cruz Family Portraits
 Annie K Rowland Photography offers you luxury family portraits with a fun experience. Big or small, your family photos capture a defining moment in time. Portrait art you can treasure for a lifetime. Some families are local and come back yearly to document the kids as they grow, others are a reunion of grown kids from across the US who come home or meet up with the other family members at a beach house here in Santa Cruz. In any case, we'll make you look your best and give you memories you won't forget. Don't wait to get your Santa Cruz family portraits. Our studio is located in Santa Cruz, but we travel all over the bay area: Carmel, Pacific Grove, Monterey, Marina, Seaside, Watsonville, Pajaro, ScottsValley, Los Gatos, Saratoga, San Jose. We are a professional boutique photography studio and pride ourselves in capturing your family's true personality and will produce products that you will be proud to display in your home. Annie is a Certified Professional Photographer (there are only 3 in the Santa Cruz area.) Don't take a chance with an uncertified photographer- go to the best to get the best results. We create beautiful professional Santa Cruz family portraits because we bring professional lighting with us so we can ensure that your family portraits are well-lit and offer flattering lighting. Your shoot will be fun and relaxed. Let us capture some great family moments and create some new ones. Check us out! Please note: We cannot be held responsible for how much fun or how silly the session will be. After all, we are just capturing the real you. So have fun and be yourself.
Call for a phone consultation or setup an in-studio consultation. We would love to answer all your questions and get to know and understand the vision you have for your family portrait session.
Let's book your session at the location of your choice. Once you booked you can download our Style Guide to help you prepare for your session. Please note that the session fee does not include products.
What to wear is always a good question. I always say stick with sold colors, stay away from bold patterns. Choose colors that are complementary. Think about if you want a more casual beachy look or a more styled formal look. Choose 2-3 colors that work well together.
Annie will guide you through poses, so not to worry. It is our goal to make you and your family look their best. We will photograph multiple groupings in the time that we have together. Annie also prides herself in capturing real smiles, not those cheesy ones. So relax and let's have some FUN!
After your amazing portraits have been processed, we will schedule your viewing/ordering session at our studio. You will first see your images on a large screen set to music. This is what I call the premier. We will then go through the images and pick out your favorites. At this time all decision makers must be present, for this is the one time you will view your images and make your portrait purchase.
We hope you had a wonderful experience and truly believe you will love your portraits and the products you purchased for a lifetime.
We believe the power of print. A printed image can be treasured for a lifetime. We also do offer digital image options with licensed print release to make sure even grandma gets her own copy.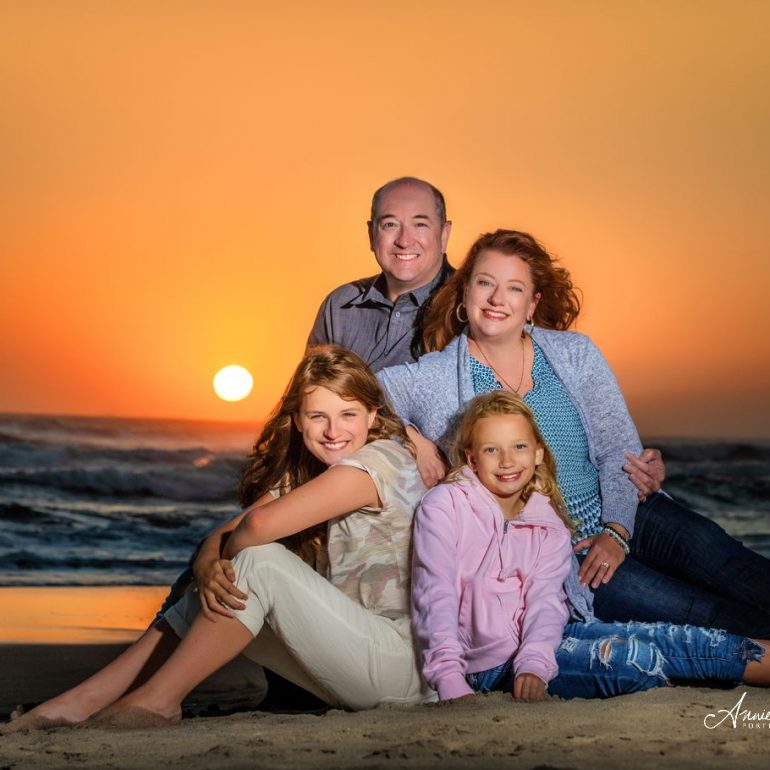 "Annie is an absolute Pro! She really brought out the best in everyone and even the sunset cooperated! Thank you, thank you for the awesome memories!"
#anniek.rowland.photography
Copyright 2023 Annie K.Rowland Photography tel: 831-466-0663 NEW STUDIO LOCATION 407 Frederick street. Santa Cruz CA